2019 Alfa Romeo Giulia vs. the 2019 BMW 3-Series
When it comes to luxury sedans, there is an endless list of great options with sleek styling, exquisite details inside, and advanced features and technology to make them easier – and safer – to drive. So, how do you determine which luxury sedan is the best one for you? We've compared the 2019 Alfa Romeo Giulia at our Alfa Romeo dealership near Naperville, IL to the 2019 BMW 3-Series, to see why the Alfa Romeo model is a clear favorite.
On paper, the two sleek four-door sedans are actually remarkably similar. Car-buyers will benefit from spacious refined interiors with leather seating, stellar safety, and innovative driver-assist technologies. However, in person, there are plenty of places that the 2019 Alfa Romeo Giulia is clearly the better option.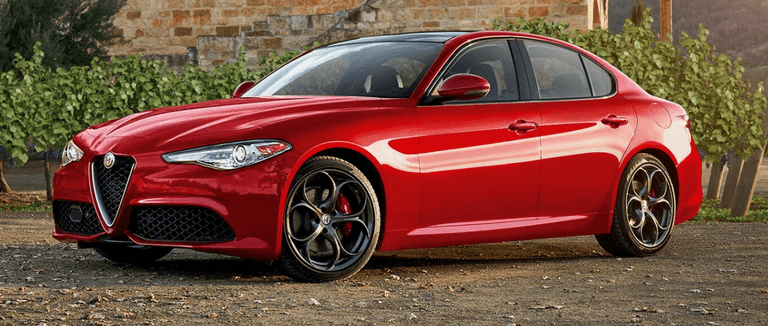 Performance
You can choose to power the 2019 Alfa Romeo Giulia with either a 2.0-liter four-cylinder engine or a 2.9-liter V6 engine. It generates 280 horsepower and 306 lb-ft of torque, while bumping up to the V6 power gives you a whopping 505 horsepower and 443 lb-ft of torque. With maximum power, the 2019 Alfa Romeo Giulia can achieve 0 to 60 in just 3.8 seconds.
The BMW 3-Series also gives you two engine choices. However, both fall short in performance with a standard horsepower of 248, bumped up to just 320 with V6 power. The BMW 3-Series falls short in torque as well, starting with 258 lb-ft of torque and a maximum of only 330 lb-ft of torque.
Capability
All that power is even better with the unique capabilities of the Alfa Romeo Giulia at Zeigler Alfa Romeo. It includes features such as the Alfa DNA Drive Mode Selector, that allows the driver to choose if they prefer dynamic, natural, or advanced efficiency driving.
The best way to truly experience our new Alfa Romeo models is with a test drive. After all, to understand performance you've got to feel performance. Want to drive a car that's just plain fun to drive? Visit us at 210 W. Golf Road in Schaumburg, IL to take a test drive and see how you can own the 2019 Alfa Romeo Giulia today.