Alfa Romeo Models vs. Audi Models: A Brand Comparison at Zeigler Alfa Romeo
Luxury vehicles with major history. They both have earned their place as notable automakers. But, how do their vehicles compare? We're comparing Alfa Romeo models to Audi models at our Alfa Romeo dealership near Highland Park, IL to see which ones are your best bet. And, we're betting on our new Alfa Romeo vehicles.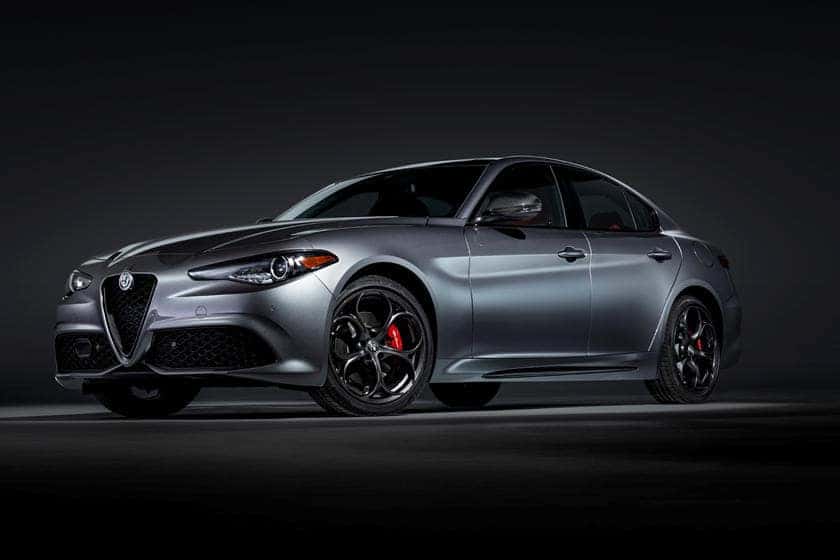 Power is a key factor in both brands' lineups. Two vehicles you often see compared: the 2020 Alfa Romeo Giulia and the Audi A4. Both sports cars put a major emphasis on performance. However, when comparing the two, the Audi A4 can't compete. The Alfa Romeo Giulia can get up to a whopping 505 horsepower and 443 lb-ft of torque with the available 2.9-liter V6 engine. The Audi A4 falls short with just 248 horsepower and 273 lb-ft of torque. The Alfa Romeo is also equipped with an eight-speed automatic transmission which offers better acceleration than the seven-speed automatic transmission in the Audi A4.
Performance goes beyond horsepower too. In fact, the racing-inspired Alfa Romeo Giulia Quadrifoglio produced the fastest lap time ever recorded by a five-passenger vehicle on the Nürburgring racetrack. It gets up to 60 mph in just 3.8 seconds. It's also built to have a 50/50 weight distribution to help give you a superior drive with better handling, traction, and control.
You will find an abundance of convenience features in the Alfa Romeo vehicles. The 2020 Alfa Romeo Stelvio is a luxury SUV with smart storage options. You get a cargo compartment adjustable rail system and cargo net to keep cargo secure. It gets an impressive 56.5 cubic feet of cargo space. It's comparable to the 2020 Audi Q5. The Audi SUV falls short with a maximum cargo space of 53.1 cubic feet.
There's no denying both luxury brands offer premium vehicles. But, when you're looking for major performance and truly refined interiors, opt for the Alfa Romeo models at Zeigler Alfa Romeo. We're confident these are vehicles you'll love to drive, and you'll feel proud every chance you get to be behind the wheel.