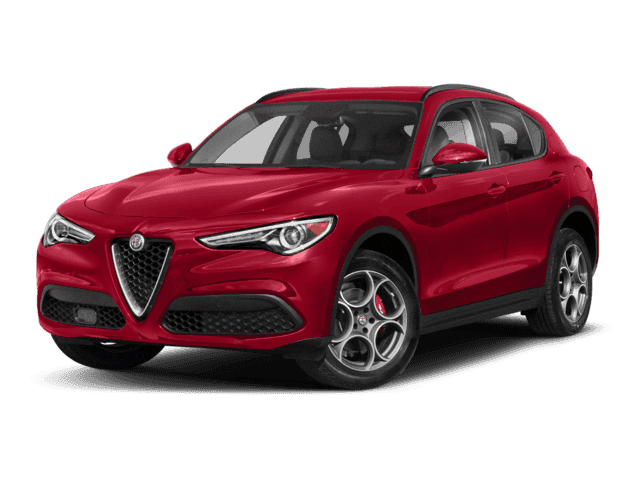 2019 Alfa Romeo Stelvio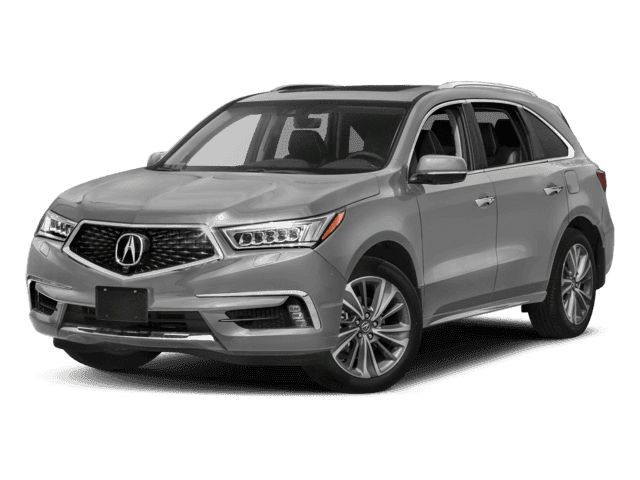 2019 Acura MDX
2019 Alfa Romeo Stelvio vs. 2019 Acura MDX
Finding the right luxury SUV can be a challenge, but it doesn't have to be when you're deciding between the 2019 Alfa Romeo Stelvio vs. 2019 Acura MDX. Both offer some impressive features including a reliable and fuel efficient performance, along with all of the interior room you expect in a luxury ride. It's time to find out which model you're taking home near Barrington!
Stelvio vs. MDX: Performance
Performance is at the top of every list for any Mount Prospect customer looking for a reliable and thrilling luxury car. Check out the engine and performance specs you can expect from the Stelvio vs. MDX:
Engine: The Acura MDX comes standard with a 3.6L V6 engine that generates 290 hp and 267 lb-ft of torque. Although the Alfa Romeo Stelvio comes with a 2.0L turbo 4-cylinder, it's set to produce 280 hp and 306 lb-ft of torque.
Fuel Economy: The MDX is less fuel efficient as it only earns a 20 mpg city/27 mpg highway rating vs. 22 mpg city/29 mpg highway that Itasca drivers will find from the Stelvio.
Transmission: The Stelvio comes with a standard 8-speed automatic transmission while the MDX offers a 9-speed automatic transmission.
Fuel Tank Capacity: The Alfa Romeo Stelvio has a fuel tank capacity of 16.9 gallons while those who opt for the MDX will have a fuel tank capacity of 19.5 gallons.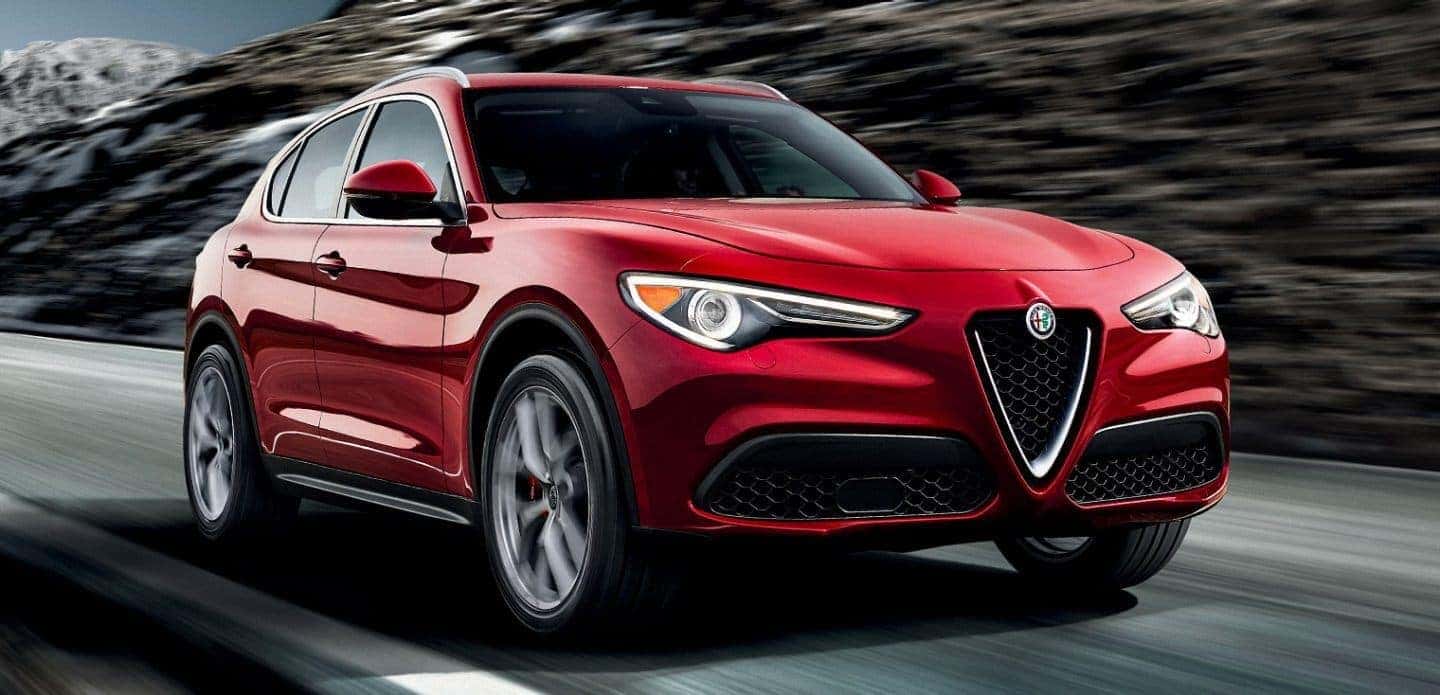 Alfa Romeo Stelvio vs. Acura MDX: Interior Specs
A spacious and comfortable cabin is the true distinction of any luxury vehicle, and the Stelvio vs. MDX highlight comfort in driving around town or enjoying a weekend on the road. Inside the Stelvio, you'll also see that there's enough storage space to take some things with you or bring something memorable back:
2019 Alfa Romeo Stelvio

Front Legroom: 36.6 in.
Front Headroom: 40.2 in.
Rear Legroom: 35.9 in.
Rear Headroom: 38.9 in.
Cargo Volume: 18.5 cu ft.
2019 Acura MDX

Front Legroom: 41.4 in.
Front Headroom: 38.1 in.
Rear Legroom: 38.5 in.
Rear Headroom: 38.3 in.
Cargo Volume: 15.8 cu ft.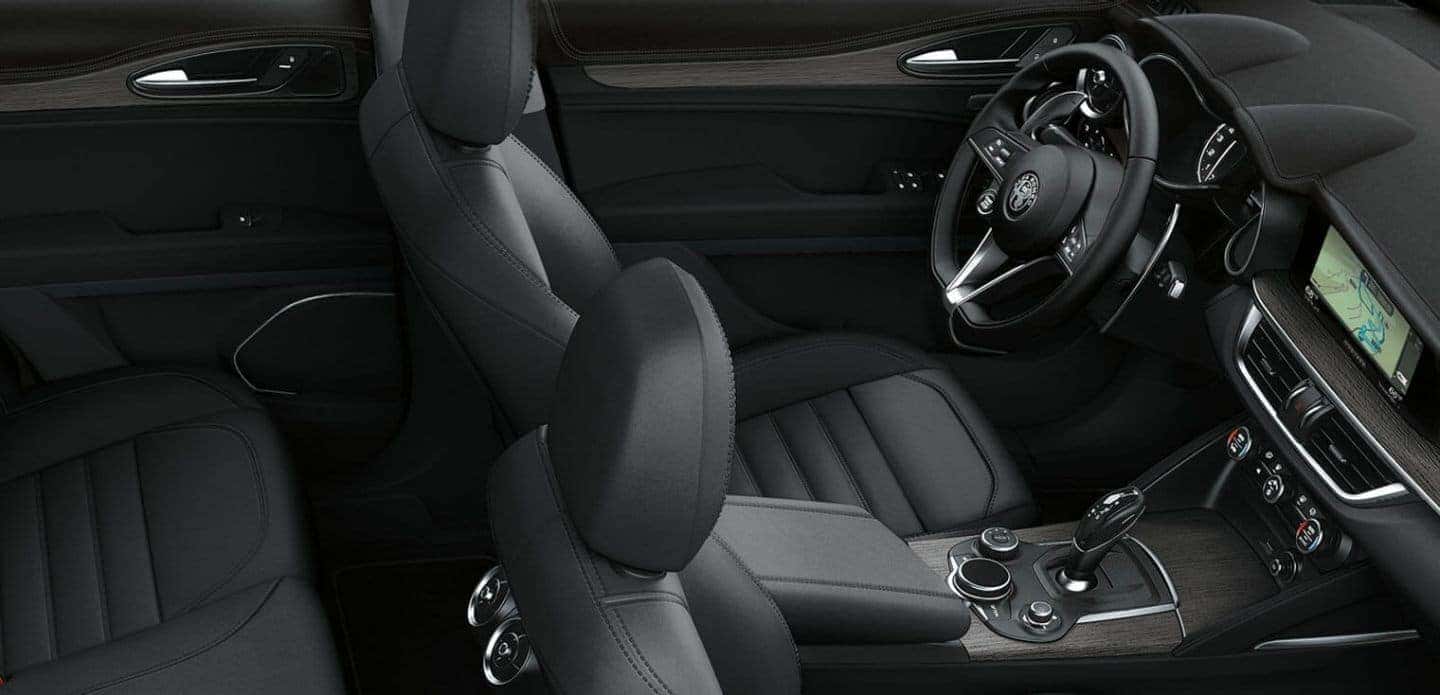 While there's slightly more front and rear legroom in the MDX, the 2019 Alfa Romeo Stelvio for sale makes sure your passengers are in lavish comfort for all your Addison trips.
Find the 2019 Stelvio at Zeigler Alfa Romeo of Schaumburg!
Ready to put the Stelvio to the test to see how it stacks against other luxury vehicles? You can learn more about the 2019 Stelvio and how it holds its own against popular competing Mazda, BMW, and Jaguar models. Be sure to browse our inventory of new Stelvio vehicles to find what you're searching for or contact us today to schedule a test drive.
Related Posts from Zeigler Alfa Romeo of Schaumburg
Have you always dreamed of owning a luxury vehicle that shows off an unmistakable Italian lineage? If so, the 2020 Alfa Romeo Giulia is sure to appeal to you. When you visit our Alfa Romeo dealership near Naperville, IL, the new Alfa Romeo Giulia will capture your imagination immediately.

Most drivers know when to schedule the services their vehicle needs most often. Even inexperienced motorists have probably been told that they should get their oil changed every 3,000 – 5,000 miles or every three months, for example. A lot of drivers will also make arrangements to have their tires rotated at the same time…

What's your favorite part of the holiday season? If you're like many others, the most enjoyable and rewarding part of the season is seeing others' reactions when they open those perfect gifts you worked so tirelessly to find for them.