Pre-Order Your Alfa Romeo in Schaumburg, IL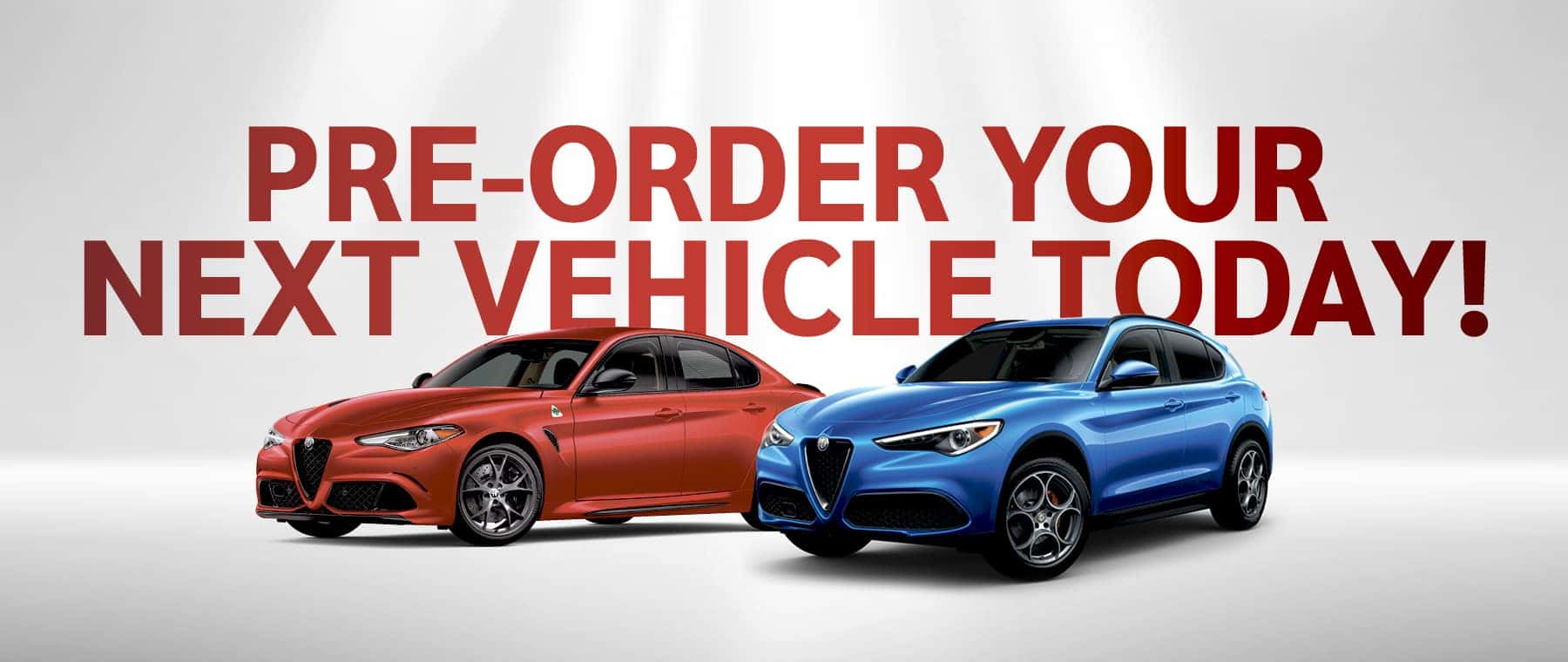 Have you ever thought of pre-ordering a new Alfa Romeo? Until this year, probably not.
If you've paid attention to the auto industry, you know that buying a car is a challenge right now. COVID-19, supply chain issues, and backorders of critical components mean factories are slower to roll out new vehicles. Used cars are in even higher demand. You can save time and stress by pre-ordering an Alfa Romeo through Zeigler Alfa Romeo.
Here's a quick FAQ about how it works.
What's the Benefit of Pre-Ordering a Vehicle?
Pre-ordering puts you at the "front of the line" to get a vehicle when it comes off the production line. Orders are fulfilled in the order they're received.
How Can I Pre-Order a Vehicle?
There are four steps to pre-order a vehicle like a 2022 Alfa Romeo Stelvio SUV.
Search our website to find the vehicle you want.
Pay a 100% refundable deposit fee.
Lock in the sale price while the demand is high and incentives remain strong.
We'll deliver your new vehicle once it arrives.
What if I Have a Leased Vehicle?
If you're already leasing an Alfa Romeo sedan, we'll pick it up from your home when we deliver your new Alfa Romeo Giulia.
What if I have a Trade-In?
You can also trade in your old vehicle. As with a lease, we'll pick it up when we deliver your new Alfa Romeo sedan or SUV. Use our online "value your trade" tool to determine how much your current vehicle is worth.
Will I Be Dealing with an Actual Person?
Yes. Whether you plan to buy or lease, one of our professional sales associates will walk you through the entire process. He or she will go through a 360 walk-through to show you the most essential features of the vehicle.
Along the way, you'll get regular updates, such as:
"Your new vehicle is being painted."
"Your new vehicle is in transit."
"Your vehicle has arrived and is ready for delivery."
Can I cancel my pre-order?
Yes. You can cancel your pre-order at any time and receive a full refund.
Put In Your Order Today
Now is the time to act. Pre-order a new or pre-owned Alfa Romeo to ensure you get the vehicle you want as soon as possible. You can also come into our Alfa Romeo dealership in Schaumburg, IL to take a test drive. We look forward to serving you.