Through the Years: The History of Alfa Romeo
Have you always wanted to know who owns Alfa Romeo ? Well, we won't leave you hanging. Fiat Chrysler Automobiles (FCA) owns the Alfa Romeo, Fiat, Jeep®, Chrysler, Dodge, Maserati, and RAM brands. However, this brand has deep Italian roots and a rich history that formed its luxurious vision. Learn how this company changed and grew over the last 121 years.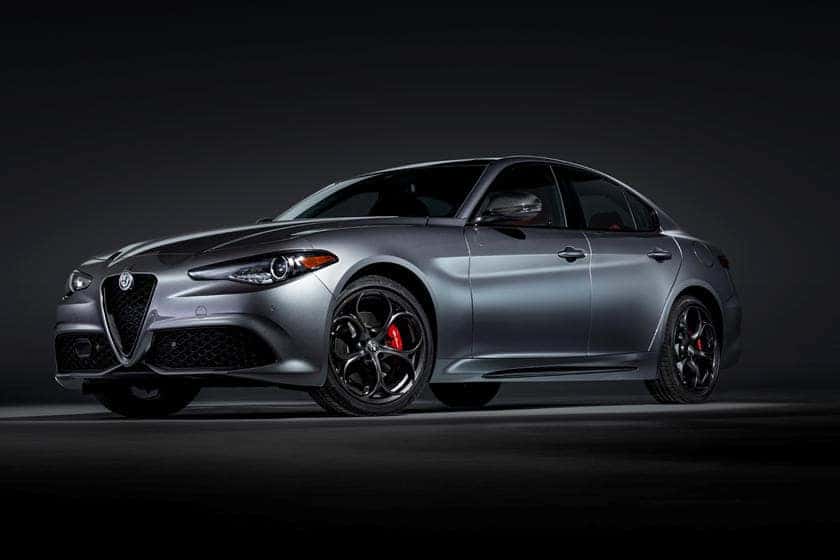 Alfa Romeo: An Italian Creation
On June 24, 1910, the company Anonima Lombarda Fabbrica Automobili (ALFA) was formed in Italy. It immediately moved into the famous car racing arena, with drivers behind the wheels of two 24 horsepower models. But, as World War II began to impact Italy, the company shifted to assist the war effort. During this time, Nicola Romeo took over the company. By 1920, the name changed to reflect the new ownership, as Alfa Romeo.
In 1923, the quadrifoglio or cloverleaf became the symbol of Alfa Romeo racing models. Since the war, this icon is used to designate the upper trim configurations.
Unfortunately, the Alfa factory was bombed during the war, a plight that it struggled to recover from. By 1928, Nicola Romeo left, and the Italian government took over the factory. During the 1950s, this state-ran company introduced the Giulietta series and modeled some of its modern powertrains.
The Alfa Romeo Move to Corporate Ownership
As the Italian government looked to sell the Alfa Romeo brand, Ford and Fiat wanted to buy it. However, Fiat offered a bid that kept the brand in Italian hands while offering job guarantees. By 1986, Alfa Romeo fully merged with the Fiat brand. This merger ensured consistent Alfa Romeo service and manufacturing. The company then purchased Maserati in 2005, followed by the Chrysler group in 2014. In 2018, Michael Manley took over as the chief executive officer at FCA.
Chicago Alfa Romeo Models
Since 1910, Alfa Romeo has produced both road and racing cars. It currently has five FIA European Formula 3 Championships and five FIA European Formula 3 cups. The brand also competes in various races and rallies, like the Grand Prix. Yet, the company also produces luxurious models which racing roots. For example, during the 1960s, the first Alfa Romeo Giulia and Spider models were introduced.
Find an Alfa Romeo Dealer Near Me
At our Schaumberg Alfa Romeo dealership , you'll find a piece of Italian history in every model. Take a ride in an Alfa Romeo Giulia by emailing, calling, or stopping by Zeigler Alfa Romeo today.