When Should I Get My Oil Changed in my Alfa Romeo?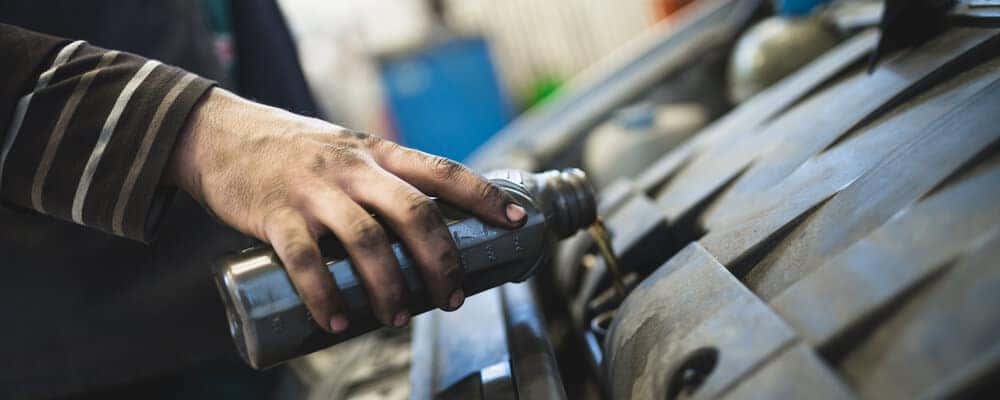 It used to be that most cars required an oil change every three months or 3,000 miles, whichever came first. But, advancements in automotive engineering have altered that common rule of thumb, and today, most vehicles reach top performance with oil changes around every 5,000 miles.
Check Your Manual
Depending on your make and model, this interval can vary slightly, so it's important to verify within your owner's manual. To keep your maintenance routine on schedule, contact your Schaumburg Alfa Romeo service centerto get your oil changed today.
Why Are Oil Changes So Important?
Oil helps protect the inner workings of your Alfa Romeo Giulia engine, lubricating the pistons and the inner walls of the housing. This vital liquid cuts down on friction, and if you wait too long to change it, the oil begins to break down and get dirty. Expired oil can cause excessive engine heating, leading to a decrease in performance and overall vehicle efficiency, potentially putting your safety at risk.
How Do I Change My Oil?
With the proper tools and know-how, changing your oil at home can be done with a few quick steps.
Select the proper oil for your car
Gather supplies and tools
Drain oil from the drain plug
Tighten the drain plug
Replace the oil filter
Add fresh oil
Ensure the oil level is right
Schedule Your Oil Change in Schaumburg
If you don't have time to change your own oil, take advantage of the speed, convenience, and professionalism of a certified service center. At Zeigler Alfa Romeo of Schaumburg, you can easily schedule an appointmentfor your next oil change, bring your car in, and be back on the road in no time.