Who Owns Alfa Romeo?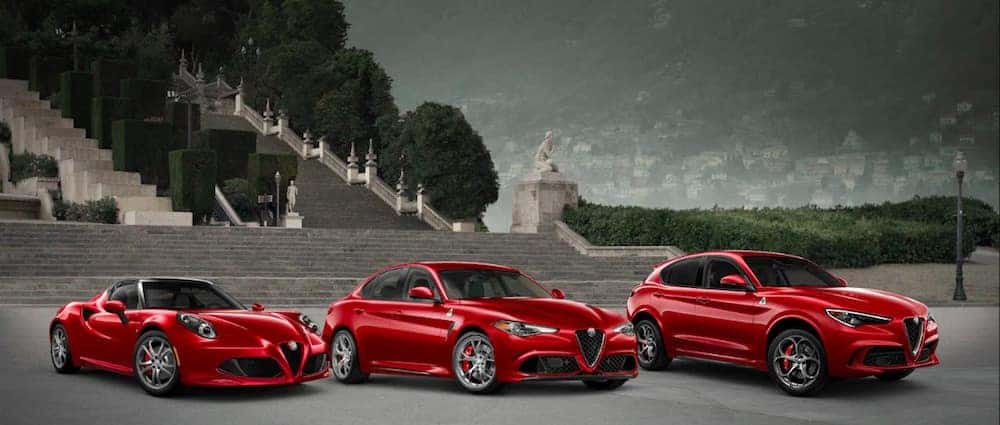 Who owns Alfa Romeo? FCA, or Fiat-Chrysler Automobiles, has owned Alfa Romeo since 2007. Although it's been more than 10 years since FCA acquired Alfa Romeo, the automaker still maintains its Italian flair within its lineup of vehicles. Automobiles like the 4C Spider and Giulia showcase just what Alfa Romeo is all about. Since Fiat-Chrysler Automobiles is one the world's biggest automotive manufacturers, their Alfa Romeo takeover expanded the lineup to include sleek, luxurious vehicles that are a thrilling drive around Barrington.
The History of Alfa Romeo
When Cavalier Ugo Stella decided to purchase shares of the Anonima Lombarda Fabbrica Automobili in 1910, Alfa Romeo was born. The company's acronym comes from its original name above and later was used as an integral part of the name (A.L.F.A).
Between 1932 and 1986, a state holding company in Italy owned Alfa. During these years, Alfa Romeo became part of the very popular Fiat group. This merger took another step in the right direction in February of 2007. Alfa Romeo became Alfa Romeo Automobiles S.p.A, which was adopted as a subsidiary of Fiat. Fiat then was known as Fiat-Chrysler Automobiles (FCA), and after 2007, was responsible for making Alfa Romeo vehicles. Now, Alfa is known as an extension of FCA and has been for more than a decade.
The Alfa Romeo Distinction
FCA acquiring Alfa Romeo didn't mean that it would diminish the quality or reliability of its Italian roots. On the contrary. Drivers from Mount Prospect to Itasca have witnessed many amazing automotive achievements like the introduction and upgrades to the vehicle lineup, including the Alfa Romeo Giulia Quadrifoglio in 2017 and the Alfa Romeo Stelvio in 2018. Both of these astounding vehicles deliver the performance expected of an exotic Italian vehicle, and the Alfa Romeo Premium Care plan preserves that performance years after the vehicles have been purchased.
Celebrate the History of Alfa Romeo at Zeigler Alfa Romeo of Schaumburg
Whether you're interested in one of our Italian automobiles or want to learn more about the Alfa Romeo logo, Zeigler Alfa Romeo of Schaumburg is excited to share more of Alfa's history with you. Contact us today or visit our showroom in Schaumburg to learn more about this automaker and buy or lease a new vehicle. Whether you're interested in purchasing or leasing an Alfa Romeo, our team of finance experts will walk you through the process.
More from Zeigler Alfa Romeo of Schaumburg
The 2022 Alfa Romeo Giulia is the ultimate combination of luxury and performance driving, and delivers on a long history of Alfa Romeo motorsports and racing. And you can put it to the test right here at Zeigler Alfa Romeo. Visit our Schaumburg dealership to test out the performance features in the 2022 Alfa Romeo…

When it comes to Alfa Romeo service, no one beats Zeigler Alfa Romeo. We provide the high-quality parts and reliable car care you can depend on all year long, and we're sharing everything you need to know about maintaining your vehicle between appointments. Here's a look at the top service tasks you'll want to schedule…

What makes a new Alfa Romeo car a good investment? When you come down to Zeigler Alfa Romeo in Schaumburg, you'll be able to experience all that our vehicles have to offer firsthand. They deliver on whatever the next ride might bring, and promise to do so for years to come. Get behind the wheel…